Sacred. It's a word that we always hear, but don't necessarily know what it means. Sure, we know the religious context — holy, important, connected to god — but what about in our homes?
Caravan believes in sacredness. In creating sacred space, in holding space for ourselves, in creating a home and a place for ourselves that feels special, protected, almost holy.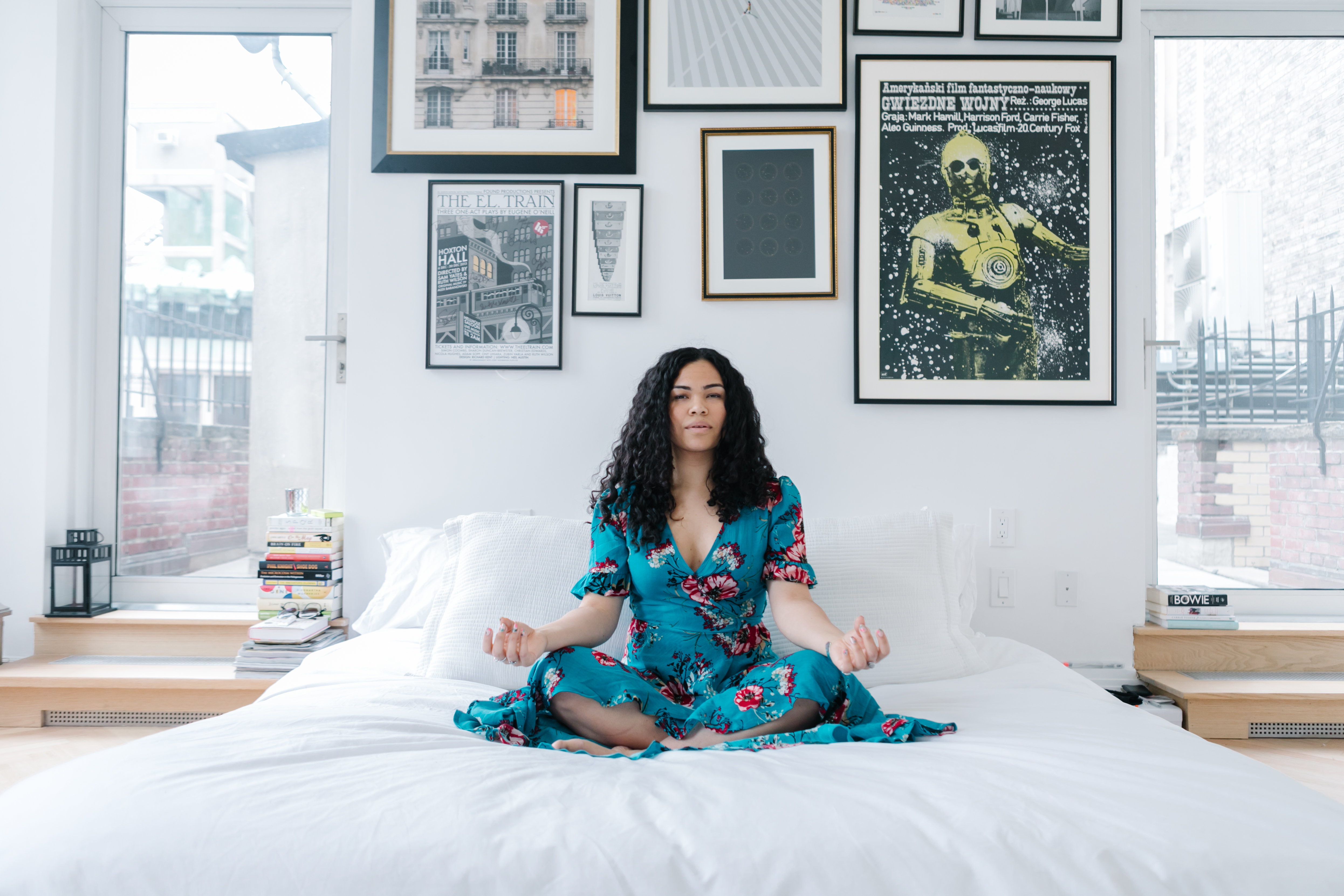 But creating a sacred space can feel daunting and like a huge undertaking. So to make it a little easier, we reached out to some of our teachers for tips & tricks for creating a sacred space at home:
For my sacred spaces, it's key for me to set the environment with lighting and scents. I light palo santo, sage, incense, or candles which help to create a cozier environment, awaken your senses, and also add healing properties. I light candles every time I'm home, whether it's working on my laptop or doing a nightly meditation. Make every moment sacred 🙂
— Lilia, Yoga Teacher, Energy Healer
To create a sacred space is giving yourself a place and permission to let go and recharge your battery.   In a world where we are constantly expending energy and effort, I find the happiest people leave time to take energy in; that's your sacred space and time.  Depending on your faith, it's also a way to receive a charge from ancestors and energy of things both past and passed.
— Karen, Pilates Teacher
Rather than creating an inner sacred space, we might say that we learn to illuminate the sanctity that is already there. In my experience, this can begin when there is a humble curiosity and openness around the mystery and beauty of simply being alive. We might open to the fact that we never live in any moment other than the present. Really, have you ever experienced anything else? When we set aside our concepts (which are, of course, not things in themselves) what is it like to just rest in our present-moment aliveness?
— Chris, Meditation Teacher
Notice the rhythm of your breath.
Turn your attention inward and notice how you are feeling – physically, mentally, emotionally, and spiritually.
Set an intention for your day ahead. (A word or feeling that you want to embody for the next 24 hours.)
Notice again the rhythm of your breath and how it's changed in these few minutes.
Breath in your intention, Exhale let go of judgements, anxiety and fear.
*Keep this up on a daily basis – allow yourself between 5-20 minutes each day.
Bonus: Say out loud or write in your journal 3 things you are grateful for this morning. 
— Deena, Yoga Teacher
Want more? We worked with Arq to create a guide for how to create a sacred space at home. Check it out here.